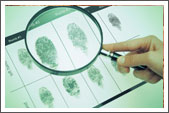 CSI Investigations
CSI is a fully licensed and bonded Private Investigation and Security Firm founded by Vernon Murray. We offer an array of professional and confidential services to both the private and professional community.

In today's society, many non-criminal events occur that have negative effects on individual lives. Recourse in these matters is addressed through our system of civil courts. An injured party can retain an attorney and file a civil lawsuit for damages. Since civil matters are not generally of interest nor within the jurisdiction of public police agencies, the plaintiff or the defendant (respondent) can retain the services of a private investigator to adequately prepare for a court case.

PRIVATE INVESTIGATIONS:



Do extensive research and gather evidence in the preparation of civil lawsuits.
Are retained by individuals, attorneys, companies, and even governmental agencies to assist them in civil matters.
Can assist individuals in defense matters in criminal cases.
Research an individual or company.
Interview potential witnesses.
Conduct background investigations.
Perform surveillance to gather information about a
person's activities.
Reconstruct traffic accidents.

WE PROVIDE:



Total commitment
Professionalism
Confidentiality
Discretion
Sensitivity to your needs.